COVID-19
Chartering A Yacht During The Covid-19 Era
Chartering A Yacht During The Covid-19 Era
If you have an upcoming charter booked with us, we will be in contact to discuss any new entry requirements applicable to your charter destination.
A private yacht charter is currently one of the safest vacation options available, and an excellent alternative to other luxury holiday options. A yacht charter allows guests to be safeguarded in a small immaculately clean environment whilst minimizing the need to mix in public places where the risks are naturally higher, it is one of the most socially distanced vacations available!
We offer flexible cancellation and lower deposits for enhanced peace of mind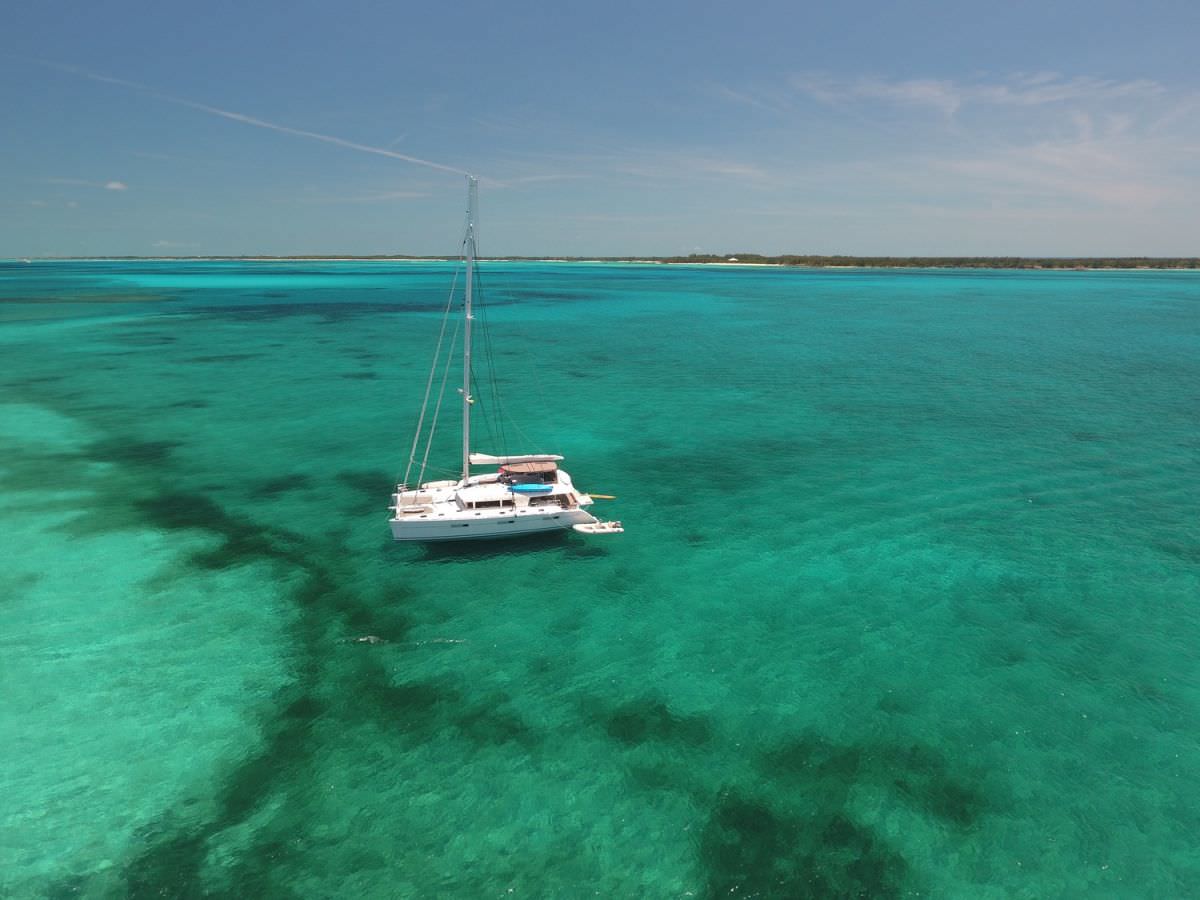 As travel restrictions are lifting and changing now is an excellent time to start planning your luxury charter vacation. We encourage you to plan ahead and take advantage of the low airfares whilst there is still good yacht availability – many boats are happy to accept bookings 12 months or more in advance.
Our team provide up-to-date and accurate information on the best cruising areas that are open and available for charters, we also assist in researching flight options and planning the best itinerary allowing minimal transferring between countries. We have the most recent information on COVID-19 openings, restrictions and regulations from worldwide charter destinations.
Your Covid Questions Answered
How will we be protected on board the yacht?
Yachts are inherently sterile environments, crew are trained to ensure sure the yacht is kept to the highest standards of cleanliness and hygiene. A yacht is the perfect platform to easily manage the number of people on board and avoid any accidental meeting of strangers. The crew can take you to deserted beaches and uninhabited Islands, cruising national parks where you will only see the occasion boat. To be able to socially distance from the crowds makes a yacht charter one of the safest vacation options available.
You can reduce risk by limiting your interactions to the bubble within your friends and family created on board. Crew will be sanitizing, can wear masks and as per government requirements will keep a daily log of temperatures to ensure everyone is staying well on board.
Provisions are delivered to the yacht and if any outside contractors do need to visit the yacht they will be checked and follow strict sanitizing prior to boarding.
Once on board you will enjoy the normal charter routine, cabins will be detailed daily and your towels & linens changed during the course of the trip.
Will the crew be tested?
Your crew can be Covid tested between charters. Guests are asked to practice Covid safe behavior prior to travel and arrive with a negative PCR test result, likewise Crew will also be practicing Covid 19 safe behavior at all times.
What about the guests that sail before us?
All guests have to present negative Covid-19 tests on arrival to the destination, and if travelling domestically we still ask that guests are tested before arrival. Longer periods are allowed between charters to ensure there is enough time for sanitizing the yacht before your arrival. It is important to consider your travel and social plans in the weeks leading up to your charter.
The yacht will be disinfected ceiling to floor between charters and all items disinfected.
How do I know where it is safe to travel?
We are constantly monitoring developments as the situation changes. We will keep you up to date on which regions are safe to travel and will closely monitor on the build up to your charter. If the situation changes in the destination you are planning to cruise we will discuss with the yacht owner and co-ordinate a possible change in cruising area.
What if I can't fly on my travel date due to restrictions or we have a positive Covid result before travel?
We negotiate a Covid Addendum to your charter agreement with each yacht owner, this is to protect your deposits and allow a reschedule should there be Covid related cancelation of your charter.
How can I minimize risk when travelling?
You will be requested to wear masks when flying and travelling between the plane and the yacht. Your luggage will be sanitized on the dock prior to bringing on board and you will be asked to hand sanitize before boarding. When you visit ashore you will be expected to follow the local protocols for COVID-19 to keep everyone safe. You will be expected to use hand sanitizer on returning to the rib/tender before boarding and immediately after reboarding the yacht.
Contact us now for the latest information, and to start planning your yacht charter.
 Caribbean Yacht Charter Destinations
Learn out about the unique cultures, stunning anchorages and rich diversity of the Caribbean islands
Hint – If you're finding it hard to decide on a single destination why not enjoy a multi-island cruise ? Get in touch and we'll help you plan your perfect itinerary…
Caribbean Multi-Island Yacht Charter Itineraries
Most yacht charters take in several Caribbean islands as part of a round trip or one way cruise. Here are some multi-island itineraries that we can recommend.
Contact us to discuss your preferences and we'll help you plan the vacation of a lifetime.
Trade the winter snow-storms for the pristine beaches of the Caribbean; undeveloped private islands, gourmet food and five star service on board your very own private charter yacht
Undeveloped, unspoiled, authentic, unique ….. the Caribbean is one of the most beautiful sailing destinations in the world
Planning a sailing vacation in the Caribbean ?
We're the experts in luxury yacht charters throughout the Caribbean. From the British Virgin Islands (BVI) to the Grenadines, we have first hand knowledge of every yacht, every crew, and every anchorage. We're fully accredited members of the Charter Yacht Brokers Association which means you can book your charter with confidence.

LUXURY CREWED YACHT CHARTERS IN THE CARIBBEAN
"I just wanted to thank you for the greatest trip of a life time!!
This trip out did our greatest expectations! The crew was amazing, tailoring to our every wish. The food was above 5 star and it was incredible to us how this could be accomplished with such a small kitchen. Each day was better than the next and we have never been more relaxed in our lives. If anyone ever needs a reference please do not hesitate to have them call us. I hope one day we can take this trip again.
Let Us Arrange the Yacht Charter Vacation of a Lifetime
Charter with confidence – Independent Yacht Charter is a member of the Charter Yacht Broker Association.