An authentic experience of white sand beaches, underwater wonderland and un-spoilt landscapes
 Luxury Yacht Charters in Grenada
  Known as the "Isle of Spice" this Island country consists of Grenada plus six smaller islands. The Islands lay in the southeast corner of the Caribbean Sea with Trinidad and Tobago to the South and St Vincent and the Grenadines to the North.  The rolling mountainous land of Grenada is home to natural parks, tropical rainforest and a number of stunning waterfalls that cascade into clear pools of water. Pristine reefs, colorful coral gardens and top rated ship wrecks make the region very attractive to scuba divers.  Grenada offers an authentic and enchanting experience of white sand beaches, an underwater wonderland and un-spoilt landscapes, largely undiscovered by mass tourism.
Cruising in Grenada
Grenada is a popular yacht charter destination due to its perfect beaches, beautiful bays, excellent shore-side facilities as well as providing easy access to the Islands of the Grenadines.
The local people are proud of their folklore and always welcoming to visiting yachtsmen, plus there's both blue water yacht sailing as well as sheltered island cruising.
Direct flights from Europe and North America make Grenada an ideal starting or finishing location for a luxury one-way yacht charter cruising to the Grenadines.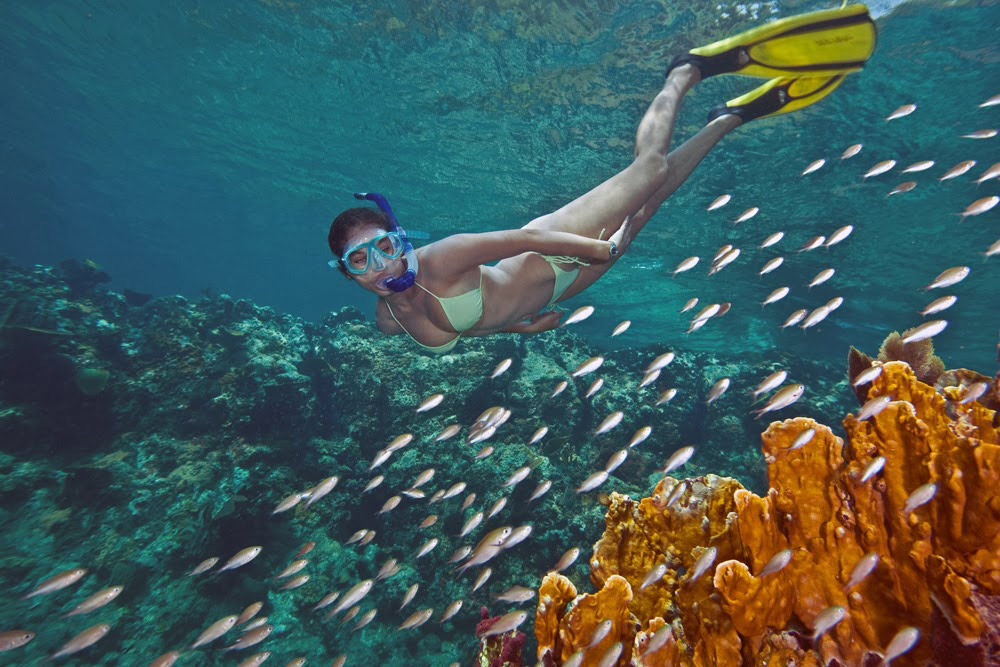 What you need to know
The Eastern Caribbean Dollar, pegged at 2.68 to 1USD is the official currency of the nation, however US dollars are widely accepted. Just make sure to confirm whether prices are in "EC" or "US" – most resorts will charge in US dollars.
Port Louis is the yachting capital of Grenada, and an excellent base from which to explore Grenada as well as being a great starting point for your charter.
Carib Beer and Westerhall Rum are the local brews and are widely available on Grenada.
Grenada is one of the world's largest exporters of nutmeg and mace crops due to its fertile soils, and more recently is a producer of blissful organic chocolate.
The national bird of Grenada is the critically endangered Grenada Dove.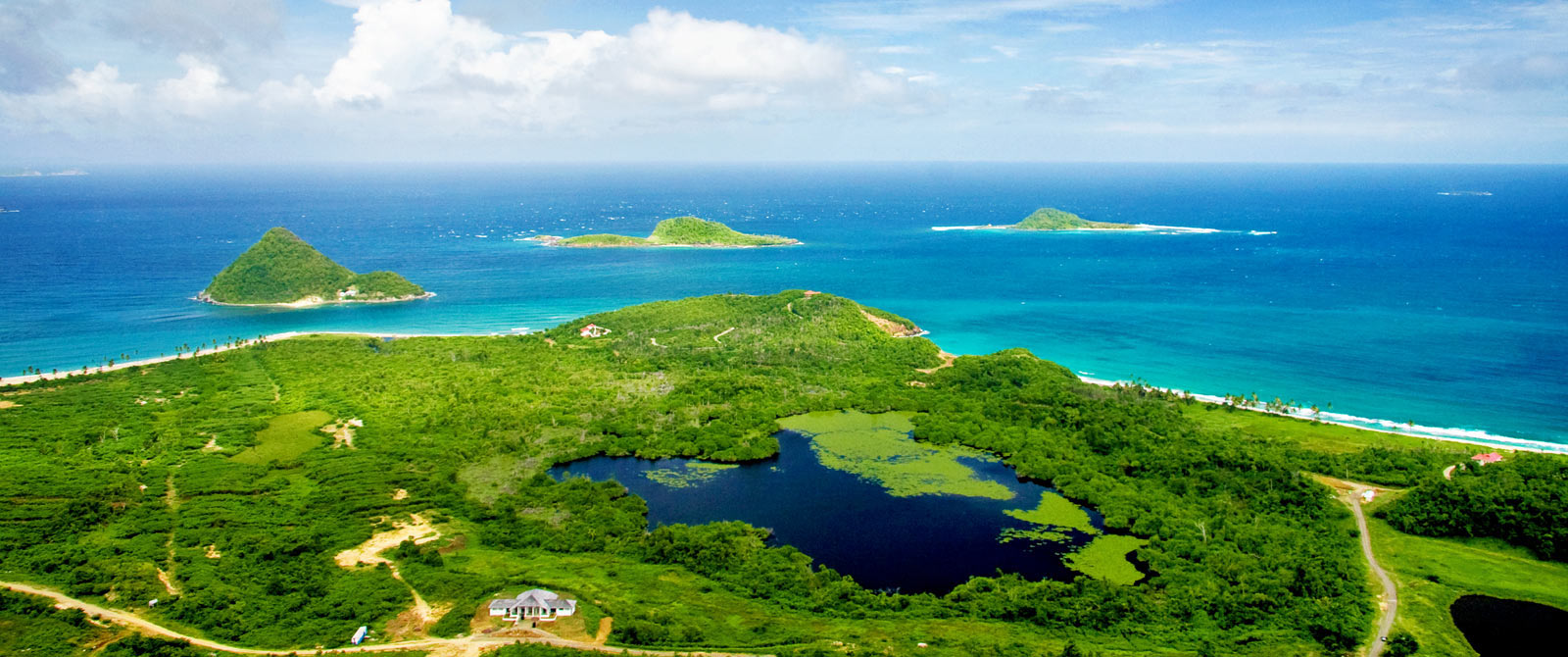 Activities
More than forty picturesque white and black sand beaches are spread across Grenada's coastline, some of which have been voted the world's best, including the two mile stretch of silky sand at Grand Anse, and La Sagesse which is a true escape from reality.
Grand Etang National Park and Forest Preserve make a wonderful day trip, offering exhilarating hiking through the tropical rainforest around the rim of an extinct volcano.
Grenada has a reputation of being the 'Wreck Diving' destination of the Caribbean. Voted as one of the top ten wreck dives in the world the 660ft cruise liner Bianca C, also known as the 'Titanic of the Caribbean', makes a thrilling dive.
A must do when visiting Grenada is a visit to the 'Underwater Sculpture Park' in Molinere Bay, which has gained worldwide acclaim for the unique sculptures which are based on originals by British artist Jason de Caires Taylor. The underwater works captures the culture, folklore and colorful history of the Island. National Geographic recognized this Sculpture Park as one of the 'Earth's Most Awesome Places'.
Just a short drive from the capital, Annandale Falls are enclosed in a garden of lush tropical fauna and a wall of rocks covered in soft ferns. Swim in the invigorating pools or revel in the peace & beauty of the surrounding gardens.
Two falls cascade 70ft at Marquis Falls, reached by a thirty-minute hike through a private plantation, where local spices and fruits are grown. It is not difficult to get lost, as the impressive sound of the falls will lead you directly
there.
Set in 400 acres of lush rolling hills in the north of Grenada, the 300 year old working plantation Belmont offers tours of the cocoa fermentory, a museum, goat dairy, gift shop, cafe, craft co-op, beautiful orchid gardens and where
you will also find delicious organic chocolate.
The privately owned River Antoine Rum Distillery, whose processes have changed little since the 1800s, is the oldest functioning water-propelled distillery not only in Grenada but throughout the Caribbean.
The Westerhall Estate is home to the oldest working waterway in the western hemisphere as well as a rum distillery showing the entire rum making process.
The largest fort on the island, Fort Matthew is testimony to the many years of conflict from battle-ground to lunatic asylum. The 18th century bathrooms, army kitchens, underground tunnels and cells were later used to restrain the
insane. An eerie, but interesting, historical site to visit – just make sure you don't miss the closing time call.
Carriacou is a gem worth visiting, the Island is teeming with rich culture and fascinating traditions. If it's tranquility that you're after then Anse La Roche will fit the bill, a scenic beach with beautiful coral reefs right offshore. If you
enjoyed the rum tours on Grenada you can also visit one of Carriacou's authentic rum distilleries.
Idyllic and dreamy, located off the west coast of Carriacou, Sandy Island is a quintessential tropical island with crystal clear waters, extensive white sand beach and scatterings of palm trees.
Grenada – Yacht Charter Highlights

Underwater Sculptures
One of the Earth's most awesome places

Spice Island
Creole cuisine, calypso flair & joie de vivre!

Titanic of the Caribbean
Wreck diving capital of the region

Authentic and Enchanting
Within easy reach of the Grenadines
Planning Your Yacht Charter in Grenada
A crewed yacht charter is the ultimate indulgence – for some a once in life-time experience, for others a yearly ritual exploring new locations and exciting destinations only accessible by boat. Along with the captain we'll assist in planning a comprehensive itinerary prior to your charter based on your interests and requests, as well as pointing out the "must sees" in the area.
Grenada has easy access from Europe and North America with regular direct flights to the International airport meaning easy access for your yacht charter.
You can either take a round trip starting and finishing in Grenada, or it's a short Island hopper flight to St Vincent to meet your yacht to cruise through the Grenadines Islands to Grenada. For a longer charter of ten days to two weeks, St Lucia to Grenada makes a wonderful cruise allowing you to see the best of the Southern Caribbean.
Contact our charter specialists and we will guide you through the booking process including assisting with airport transfers and pre charter hotel recommendations.
Choosing A Luxury Yacht & Crew
Once we have discussed your preferences in detail we will present selections of online yacht brochures with photos, menus and crew details and will continue to do so until we find the perfect match for you in terms of size, style & budget.
If you have firm dates in mind we'll confirm availability with the owner and place a courtesy hold on your dates whilst your charter agreement is prepared and signed. It's a good idea to have a second choice in mind, especially for busy holiday periods when yachts book up quickly.
We recommend booking your charter at least six months in advance to ensure that we secure your preferred yacht. Some of the most sought after yachts will book one year in advance for certain weeks or events. It is always possible to accommodate last minute bookings however we do recommend booking as early as possible to avoid disappointment.
Twice a year we personally inspect the yachts and spend time with the crew to ensure that we are representing only the very best.
When to go
The best time of year for yacht chartering in Grenada is from November to April however it is possible to charter a yacht here at any time of the year. Winter months can offer some exciting blue water sailing while the summer months are more relaxed. The Grenada Sailing Festival is held every year in January, and attracts sailing enthusiasts from all over the world.
Calling all chocoholics – indulge yourself at the Grenada Chocolate Festival in May with unique work-shops, meditations, parties and of course tasting of the pure and delicious Grenadian organic chocolate!
With an emphasis on liveliness and joie de vivre, Carriacou is a hotspot for festivals and celebrations. The Carriacou Carnival in February is one of the island's highlights with a hive of activity.
Another favorite is the Carriacou Regatta at the end of July, with a whole host of sailing activities and shore-based events.
Planning a sailing vacation in the Caribbean ?
We're the experts in luxury yacht charters throughout the Caribbean. From the British Virgin Islands (BVI) to the Grenadines, we have first hand knowledge of every yacht, every crew, and every anchorage. We're fully accredited members of the Charter Yacht Brokers Association which means you can book your charter with confidence.
More Caribbean Yacht Charter Destinations
Hint – If you're finding it hard to decide on a single destination why not enjoy a multi-island cruise ? Get in touch and we'll help you plan your perfect itinerary…

LUXURY CREWED YACHT CHARTERS IN THE CARIBBEAN
"I just wanted to thank you for the greatest trip of a life time!!
This trip out did our greatest expectations! The crew was amazing, tailoring to our every wish. The food was above 5 star and it was incredible to us how this could be accomplished with such a small kitchen. Each day was better than the next and we have never been more relaxed in our lives. If anyone ever needs a reference please do not hesitate to have them call us. I hope one day we can take this trip again.
Let Us Arrange the Yacht Charter Vacation of a Lifetime
Charter with confidence – Independent Yacht Charter is a member of the Charter Yacht Broker Association.