About Us
  Independent Yacht Charter is run by a team who have a passion for yachting along with customer satisfaction. With 30 combined years of experience in the yachting industry we welcome the opportunity of guiding you through the entire process of selecting the ideal yacht for your vacation, at a price that you are happy to pay..
Why Choose Independent Yacht Charter ?
From your first inquiry to departing your yacht, our team are dedicated to ensuring you have the most outstanding yacht charter, taking care of the many details that will arise, and always available to answer your questions. Our services are at no cost to you.
We take pride in offering an efficient and friendly service, and our mission is to match our clients to the very best yachts & crews available – at a price that our clients are comfortable with.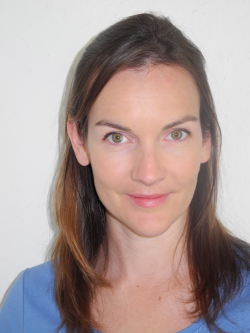 Veronica Williams
Charter Director
Veronica has driven the business from the founding of Independent Yacht Charter in 2011.  Combining her efficient business skills, attention to detail and first-rate customer service she has administered many highly successful charters in cruising areas throughout the world.
Prior to the joining the yachting industry, Veronica gained an honors degree in Business (UK), which gave her invaluable knowledge in all aspects of running a successful business.
Veronica is an active member of the CYBA (Charter Yacht Broker Association).   Members need to meet extensive requirements in order to qualify for membership, along with following CYBA's strict code of ethics. Personally inspecting yachts along with interviewing crew on a regular basis you can be assured that in Veronica's hands booking your perfect yacht is a stress free experience.
"A yacht charter makes such an amazing vacation,  I love finding the perfect yacht and crew for each charter. Our objective is to listen to our clients needs to find the right yacht in the best location while ensuring that the client is happy with the details and the price that they pay." Veronica, June 2019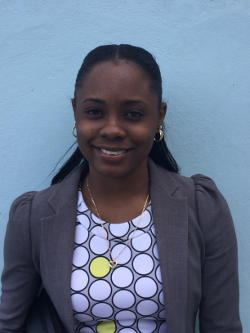 Teresa Archibald
Charter Administrator
Teresa assists with all the behind the scenes administrating & to help ensure your charter runs smoothly.
Born and raised in Nevis, Teresa has a  bachelor's degree and master's in Accountancy and Finance, so is perfectly placed to ensure your charter accounts are kept in order.   Theresa also assists with website update, marketing and when not working with Independent Yacht charter she continues her studies and loves to bake.
Independent Yacht Charter Contributes to the St Kitts & Nevis Yacht Club…
Independent Yacht Charter is a proud sponsor of the Nevis Yacht Club, working towards teaching local children to sail through a variety of swim and sailing camps. As well as making financial donations we volunteer in sailing & swimming instruction along with craft maintenance.
Independent Yacht Charter sponsors the Booby Island Regatta…
Independent Yacht Charter has been one of the top sponsors of both the 2014 & 2015 Booby Island Regatta, a fun three-day event with the objective of raising funds for the Youth Sailing team.   We look forward to supporting the regatta for many years to come.
Charter Yacht Brokers Association
CYBA INTERNATIONAL is a prestigious industry association of charter brokers founded over 30 years ago. CYBA members are experienced brokers who know the yachts and crews they offer for charter.