Un-pretentious and uncluttered with white-sand beaches on deserted islands, sky-blue water and barely a soul around
 Luxury Yacht Charters in St Vincent & The Grenadines
St Vincent and the Grenadines are a spectacular group of islands at the Southern end of the Caribbean Island chain. To the north of Saint Vincent lies Saint Lucia, to the east Barbados. This multi-island Caribbean nation offers a combination of rainforest eco-adventures, scuba diving, classic Caribbean powder-white sand beaches, luxury resorts and yachting adventures. Un-pretentious and uncluttered with white-sand beaches on deserted islands, sky-blue water and barely a soul around. This peaceful group of less-traveled islands lures everyone from the luxury yacht charterer to celebrities looking for escape.
Cruising in St Vincent & The Grenadines
World renowned as a yacht charter destination, the spectacular diversity of land and underwater scenery found among the islands and cays means that every day of your sailing or motor yacht vacation provides new opportunities for discovery and relaxation.
Similar to the British Virgin Islands, it's a short hop from Island to Island, most of which have an authentic Caribbean feel and a good variety of interesting activities ashore.    As all of the Islands are one nation, there's no need to spend time clearing customs and immigration at each stop.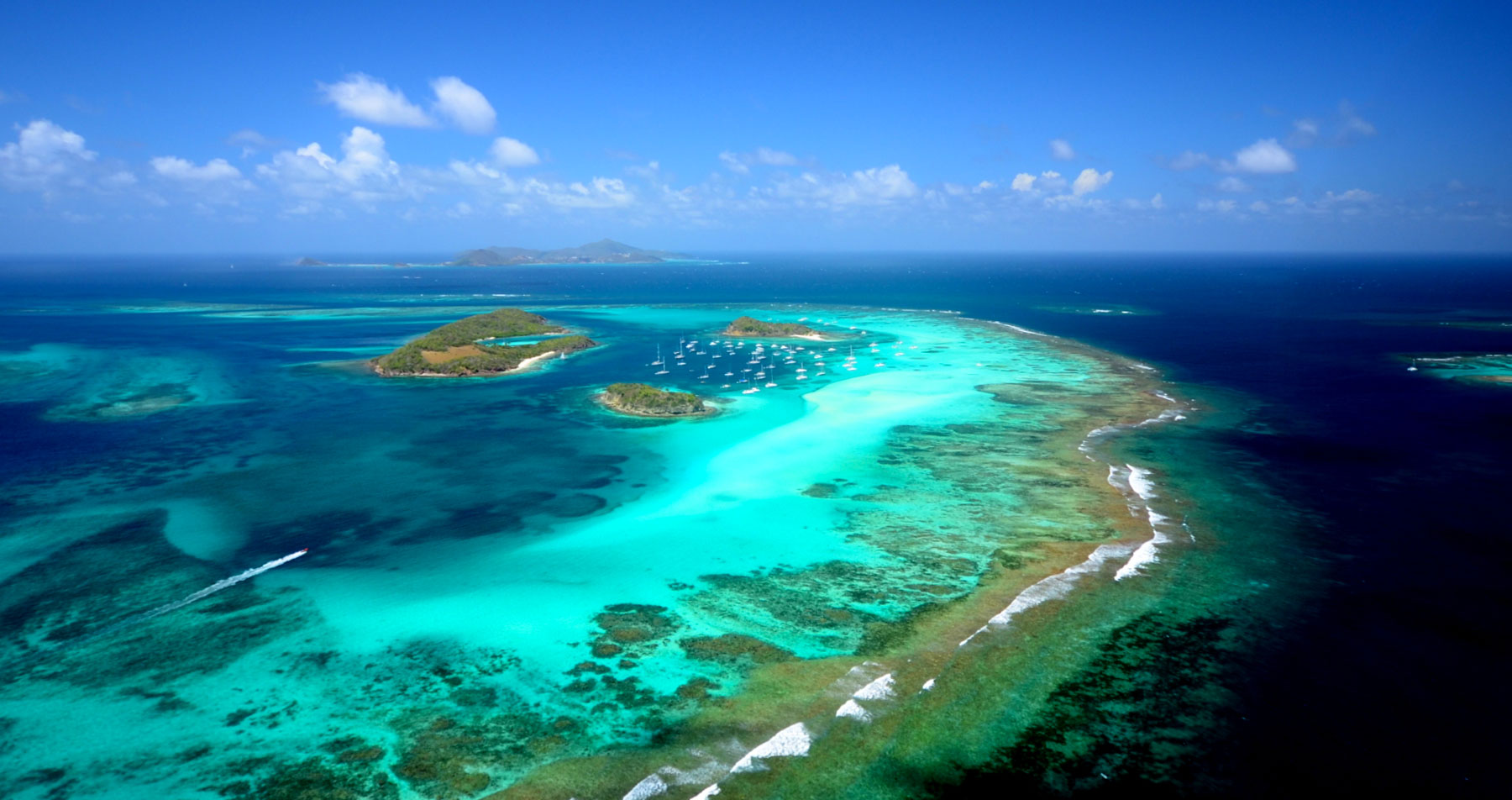 What you need to know
The Eastern Caribbean Dollar, pegged at 2.68 to 1 USD is the official currency of the nation, however US dollars are widely accepted.  Just make sure to confirm whether prices are in "EC" or "US" – most resorts will charge in US dollars.
The whaling heritage runs deep on Bequia. Islanders still bring in one or two whales a year using the traditional methods involving a sailboat and a hand-thrown harpoon.
Just beyond the bustle of Admiral Bay, Bequia, is the beautiful, secluded and as yet totally un-spoilt Princess Margaret beach – so named because Princess Margaret once swam there!
Enjoy a BBQ on the beach in the Tabago Cays – easily organized with the local vendors and a must do for delicious fresh lobster under the stars.
Fire-fly bar on Mustique is a perfect location to enjoy sunset views, evening cocktails & dinner – however no cameras are allowed as there are often high profile celebrities in attendance.
Hire a 'mule' (golf cart) for the day on Mustique and take your own private tour of the spectacular villas.
Basils Bar Mustique at must do fun bar for live music & dancing.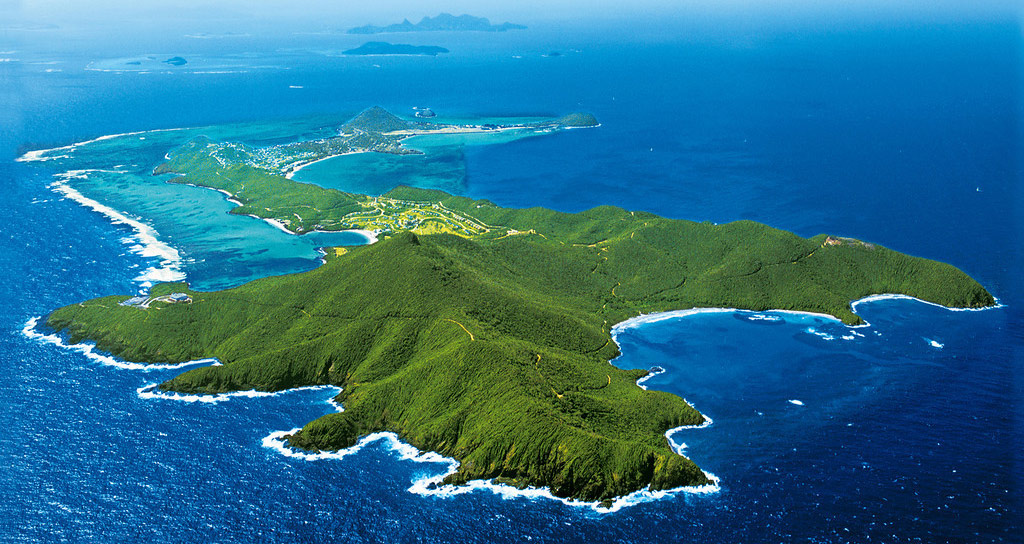 Activities
La Soufrière Volcano towers above St Vincent, thick banks of clouds typically shroud the mountain making its peak a rare sight. For the adventurous it's an exciting hike through banana plantations and forest to reach the breath-taking peak.
Leeward highway is a 40 km road running from Kingstown to Richmond Beach along St Vincent's sheltered west coast.   Along the way, Carib Rock features a carved face dating from AD 600, many travelers also stop by Barrouallie, a small fishing village with a Carib stone altar and petroglyphs.
St. Vincent's other natural attractions include the Falls of Baleine, spectacular cascades accessible only by boat – the sparkling waters plunge about 60 feet into a rock-enclosed fresh pool, perfect for swimming.
Fort Charlotte, a 19th-century British fort atop a bluff in the capital of Kingstown, features an interesting display about the Carib culture.
Founded in 1763, the twenty-acre botanical gardens are reputed to be the oldest in the West Indies. Aside from the luscious indigenous fauna its main attraction is a breadfruit tree apparently grown from seeds that Capt. William Bligh brought to the island on completion of his voyage from Tahiti (after surviving the infamous mutiny aboard the Bounty).
Also on the grounds of the Botanical Gardens the St Vincent National Museum displays pre-Columbian Indian, Arawak, and Carib artifacts, stone carvings, and clay works, and Bird lovers will enjoy the aviary of St Vincent parrots.
Lying just a few miles south of St. Vincent, the charming Island of Bequia is the largest of the Grenadines islands.  The town of Port Elizabeth is one of the only locations in the Caribbean where you will see local boat builders still hand carving on the beach. Among the attractions are the Old Hegg Turtle Sanctuary and a number of galleries and artisans' shops, some which feature the works of model shipbuilders.
The 1,400-acre private island of Mustique is a favorite hideaway for the world's most discerning travelers. Scattered around the island are 74 extraordinary private villas, each with its own distinctive architecture and atmosphere, owners include Jerry Hall, Mick Jagger and Tommy Hilfiger.   Macoroni is a picture perfect beach worth a visit for snorkeling and swimming or just to say you've been there.
The small island of Canouan is known for its beautiful white sand beaches and excellent snorkeling. A barrier reef protects the Atlantic side of the island, and an exclusive resort stretches along the island's northern third with a hotel, private villas, restaurants, and a golf course.
Canouan is also home to the Grenadines Estate Golf Club; a challenging and exhilarating Jim Fazio 18 hole championship golf course with every hole overlooking the Caribbean Sea.
Union Island has a colorful local market and with its mountainous peaks it's an interesting stop.   The island is a great jump-off point for visiting the nearby Tobago Cays, and the small airstrip makes it a convenient disembarkation point, with private and charter flights available to neighboring Islands.
The Tobago Cays are an archipelago comprising five small un-inhabited islands protected by the 4km long Horseshoe reef.  The resident sea turtles at the Cays provide friendly swimming companions, Diving is excellent, and the coral reefs that fringe many of the beaches offer superb snorkeling a short splash from shore. Those who are keen on wreck diving can make the short trip west where you'll be able to sink to a depth of 40 feet (12m) to check out what remains of the Puruni Wreck. The early 20th century vessel makes for a good novice dive.
Just northeast of the Tobago Cays is the small Mayreau Island with scarcely 300 residents, its lovely palm-lined beach, Saltwhistle Bay makes a magical lunch-stop.
Palm Island offers 135 acres of tropical paradise; this island houses the exclusive Palm Island Resort with its huge expanse of tropical white sand beach, shaded by cooling palms.  Palm Island seems to have been created with destination weddings, vow renewals and honeymoons in mind, and the resort is welcoming to visiting yachts.
Petit St Vincent (also known as PSV) is a short sail south-east of Union Island. It is a picture-perfect, un-spoilt island straight out of the pages of Robinson Crusoe. The island has no phones, televisions, casinos or anything else that might detract from the enjoyment of this special and secluded island paradise.  It is privately owned and has been operated as a very low-key resort since the sixties.
St Vincent & The Grenadines – Yacht Charter Highlights

Palm Island
A tropical paradise; acres of white sand beaches & coconut palms
Tabago Cays
Swim with turtles, dive horseshoe reef, BBQ on secluded beach under the stars

St Vincent
Secluded waterfalls, carib stone carvings & lush rainforest

Mustique Island
Live blues & dancing at Basils Bar
Planning Your Yacht Charter in St Vincent & The Grenadines
A crewed yacht charter is the ultimate indulgence – for some a once in life-time experience, for others a yearly ritual exploring new locations and exciting destinations only accessible by boat. Along with the captain we'll assist in planning a comprehensive itinerary prior to your charter based on your interests and requests, as well as pointing out the "must sees" in the area.
The Grenadines are a little more difficult to get to but well worth the effort. You can fly to St Lucia or Barbados and take a scheduled or charter flight to meet your yacht at St Vincent.  From there you can either do a round trip also ending in St Vincent, or sail one way to Union Island or if you are considering a longer charter finishing in Grenada is another option. Contact our charter specialists and we will guide you through the booking process including assisting with airport transfers and pre charter hotel recommendations.
Choosing A Luxury Yacht & Crew
Once we have discussed your preferences in detail we will present selections of online yacht brochures with photos, menus and crew details and will continue to do so until we find the perfect match for you in terms of size, style & budget.
If you have firm dates in mind we'll confirm availability with the owner and place a courtesy hold on your dates whilst your charter agreement is prepared and signed. It's a good idea to have a second choice in mind, especially for busy holiday periods when yachts book up quickly.
We recommend booking your charter at least six months in advance to ensure that we secure your preferred yacht. Some of the most sought after yachts will book one year in advance for certain weeks or events. It is always possible to accommodate last minute bookings however we do recommend booking as early as possible to avoid disappointment.
Twice a year we personally inspect the yachts and spend time with the crew to ensure that we are representing only the very best.
When to go
An event to be experienced at the end of January every year is the annual Mustique & Bequia Blues Festival.  Started by blues singer Dana Gillespie and Basils bar owner Basil Charles, the festival features regional and international artists, and occasionally includes of the Island's well known musical residents.
St Vincent & The Grenadines enjoys tropical climate with the hottest and most humid months between June and September when temperatures reach an average high of 30°C (86°F).
The most popular months to visit are between December and May when the climate is more comfortable, though trade winds provide a welcome breeze and perfect sailing all year round.
Planning a sailing vacation in the Caribbean ?
We're the experts in luxury yacht charters throughout the Caribbean. From the British Virgin Islands (BVI) to the Grenadines, we have first hand knowledge of every yacht, every crew, and every anchorage. We're fully accredited members of the Charter Yacht Brokers Association which means you can book your charter with confidence.
More Caribbean Yacht Charter Destinations
Hint – If you're finding it hard to decide on a single destination why not enjoy a multi-island cruise ? Get in touch and we'll help you plan your perfect itinerary…

LUXURY CREWED YACHT CHARTERS IN THE CARIBBEAN
"I just wanted to thank you for the greatest trip of a life time!!
This trip out did our greatest expectations! The crew was amazing, tailoring to our every wish. The food was above 5 star and it was incredible to us how this could be accomplished with such a small kitchen. Each day was better than the next and we have never been more relaxed in our lives. If anyone ever needs a reference please do not hesitate to have them call us. I hope one day we can take this trip again.
Let Us Arrange the Yacht Charter Vacation of a Lifetime
Charter with confidence – Independent Yacht Charter is a member of the Charter Yacht Broker Association.